Choosing a single colour is challenging enough, but choosing an entire colour scheme for your home can be downright intimidating. How will it look on the walls? Will it 'come together' as an aesthetic whole? Will it clash with the furniture? What about the lighting? So many questions, and no real way of answering them before putting the brush to the wall. Thankfully, there are a few tips that can help you avoid colour mistakes and guide you on the fulfilling path of painting masterful interiors
1.     Get inspired
Inspiration isn't something that you should wait around for. You need to be proactive about it. The internet, especially places like Pinterest and Instagram, are treasure troves of great ideas, so start browsing and saving interiors that speak to you. Make a board for each room and fill them up with 10–15 reference pictures of interiors you like. You'll soon get a feel for what colour combinations, palettes and styles resonate with you.
2.     Your home needs a 'colour story'
Obviously, your entire house doesn't need to be the same colour, but you need to know how the colours flow from one room to the next. You want the whole place to feel well put-together, and colour can be a great way to do that. If you choose to play it safe and go with one colour, go a few shades lighter or darker in one room or even on one focal wall. It is a great way to add depth and interest to a space.
3.      Plan your décor first, colour second
It may feel counter intuitive, but when planning your interior, start with the furniture. You need to get a feel for their colours and texture, as well as their placement, to judge which colours would work best on the walls. Once you've grasped the 'personality' of the space, choosing a colour becomes a lot easier.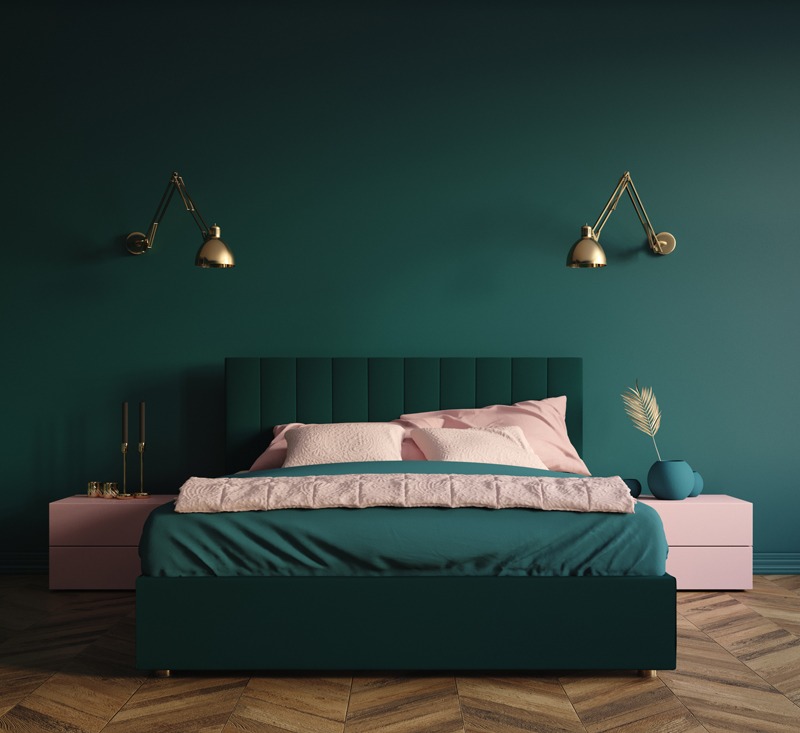 Colour of wall: Jewel Green
4.     Don't over-coordinate your colours
It can be tempting, especially if you're redoing an entire room from scratch, to colour match literally everything. It's great if your furniture, floor coverings, paintings and rugs inspire your colour palette, but avoid going too matchy-matchy. Over-coordinating your colours can look boring and sterile. Choosing a shade much lighter or darker than the elements already in room works much better and creates a more natural look.
5.     You can't go wrong with neutrals
Of course, there's no rule that says you should always stick to neutrals. But overpowering colours can be tricky to master. If your heart is set on going big and bold, then it's worth doing a bit of planning beforehand. Decide where you want attention to go. Also consider your furniture: if the both walls and the furniture are too intense, the room can feel chaotic and cramped. Neutral walls are a lot more forgiving when it comes to colourful furniture.
6.     Buy tester paint pots
Buying testers in a few different colours and shades can be a great way to experiment. It's well worth spending the money to buy a few to test in your room before purchasing litres of colour. Paint a large test section on your walls to get an idea of what the colours will look like at different times of the day.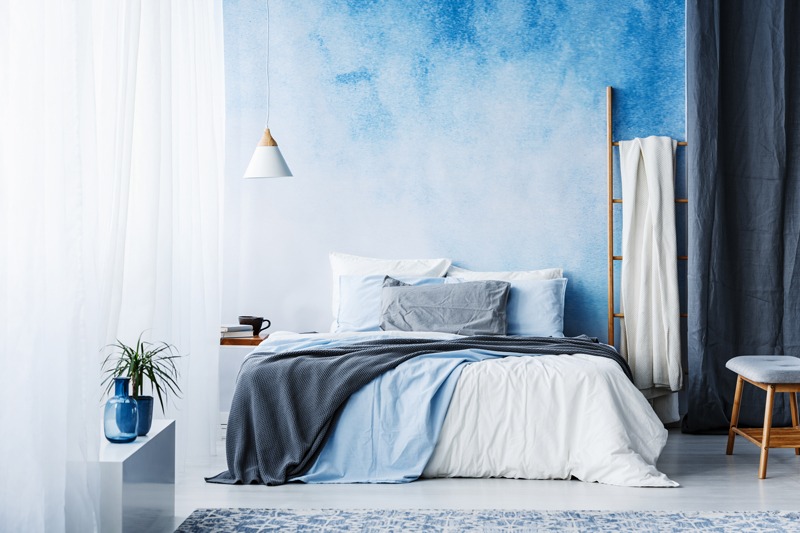 7.     Check the gleam
Different paints have different degrees of reflectiveness, which can make a big difference to how a particular colour looks. Any sheen will highlight flaws in the wall or paint job, which is why interiors generally work better with the less shiny paints. As a rule of thumb, matt or low sheen finishes are better suited for less busy areas like living rooms and bedrooms. Low sheen has a slight shine, but is a lot easier to clean than matt. This may be a good choice if you have kids or pets around the house. Semi-gloss enamel is shiny and almost non-porous, making it great for cabinets and window frames or places that are exposed to a lot of moisture. The glassy finish of high-gloss enamel stands up well to wear-and-tear, making a good choice for furniture.
8.     Don't get trapped by the trends
Ever look at a house that's still rocking the '80's look and inwardly cringe? Those pink bathtubs and green bathroom sinks did not age well. Trends are always changing, which is why it's important to keep them in perspective. When it comes to interiors, follow your instincts, not what's trending. That said, your home is your personal space that should reflect your personal style. If you want whimsical ombre walls in your living room, who are we to stop you?
Be sure to browse our lookbooks for more colour palette inspiration and remember to accessorise. Happy painting!