Have you ever seen a colour so perfect but struggled to find a paint shade to match it?
Whether you are influenced by nature, a piece of furniture or your favourite painting, you can now use Coloursmith to create your own colour by uploading an image and get your customised colour sent directly to you. Not sure where to start? We have selected some of our favourite Coloursmith colours that have inspired us recently and detail how they can be incorporated into some of the hottest interior trends.
COTTAGECORE
A trend we have been seeing everywhere is Cottagecore. What is Cottagecore you ask? Cottagecore is a romanticism of the western farmhouse aesthetic. Similar to the bohemian style but without the pops of bright colours – the aim is to celebrate all things rustic and "homey." Think exposed beams, gingham tablecloths and cotton stitched throw pillows.
olour palettes that compliment Cottagecore aesthetic are meant to feel like you have blurred the lines between the outdoors and indoors. Our colour picks for this trend? Present Moment Green and Monster leaf Green. Both colours were created using photos of floral arrangements and plants found in the countryside.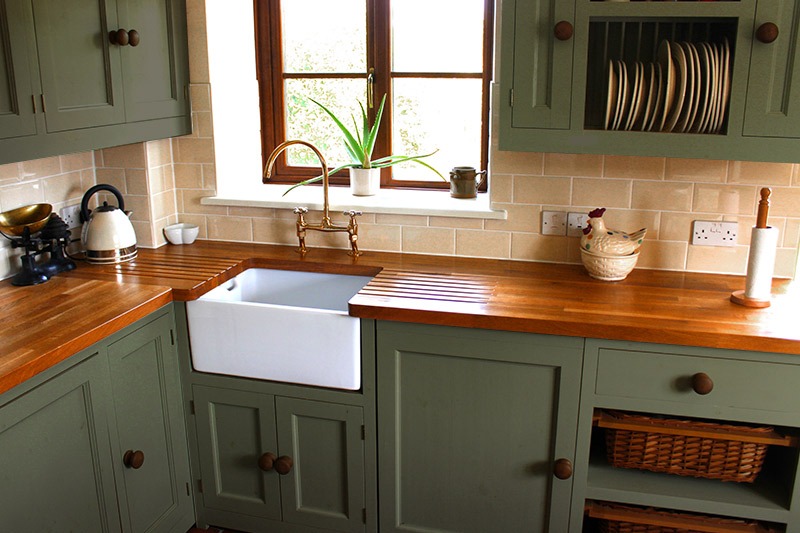 Colour of wooden cabinets: Present Moment Green
TROPICAL ESCAPE
2020 put a pause on travel plans, with many of us looking back at old holiday photos, wishing we could be travelling again. With travel looking unlikely in the near future, why not recreate some of the tropical sea blues or vibrant Vespa colours from your old holiday snaps? That is exactly what drew us to these Coloursmith colours: Apricot Wine, Byron Times, and Havana Memories.
From the colour of the water in the background, an antique you saw at the markets or the colour of the hotel you stayed in while abroad – taking cues from your holiday and recreating the exact colour has never been easier.
We would suggest using these bright shades to liven up doors, shutters, kitchen cupboards or to breathe new life into old furniture. Alternatively, you can bring an added sense of creativity to this trend by stencilling tropical flowers or leaves for a feature wall. Check out our guide on wall stencils.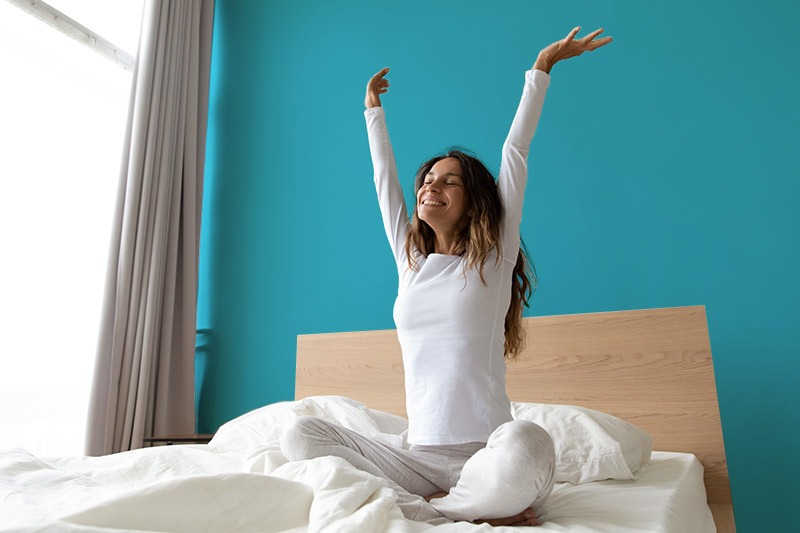 Colour of wall: Havana Memories
OLD WORLD CHARM
Comforting warm tones such as rusts, warm greens, deep reds, and browns are being welcomed with open arms in 2021. There have been a range of rich Coloursmith colours that have been created from images of textiles, dark woods, and vintage cars. Colours such as Soft Burgundy, 75 Heo and Purple Patina would be perfect for a traditional oxford style home office. Pair with a stacked bookcase and a leather office chair and just like that you are set-up to write the next great novel.
These warm tones also set the tone for a luxurious guest bathroom with an ornate mirror and warm lighting. See our guide for painting bathrooms. Alternatively, these rich tones suit rooms where warmth and comfort are embraced. Try turning your living room into a vintage cinema theatre with deep reds like Candy Apple.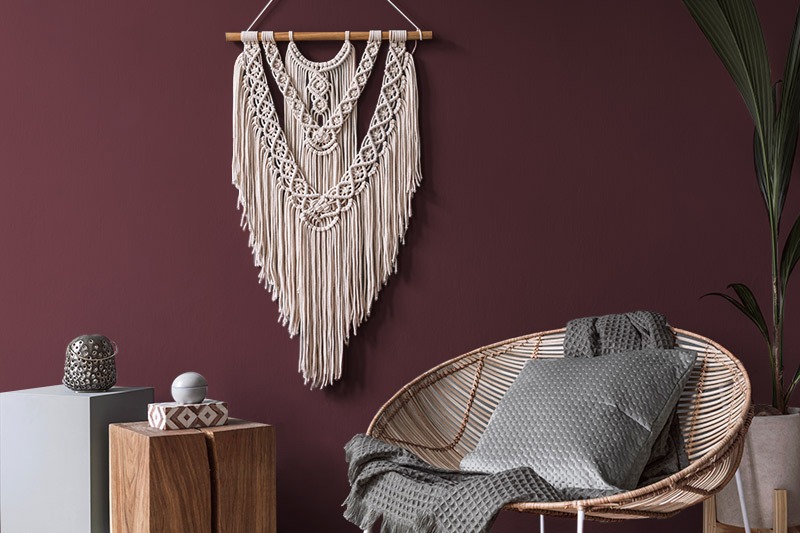 Colour of wall: Purple Patina
Now you have seen some of our top Coloursmith colours – enjoy getting creative and inventing your own colours. Happy painting.