Unpredictable weather and storms can wreak havoc on any paint projects – new or old. Water damage can range in severity from cosmetic water stains, dangerous black mould or structural damage.  
Ignoring water damage is a sure-fire way to ruin your new paintwork, as water stains can seep through once the paint dries. Luckily, fixing minor water damage is easy enough to repair yourself with the right products, so long as there isn't a leaky roof or water pipe. Appoint a professional if this is a recurring issue, prior to repainting.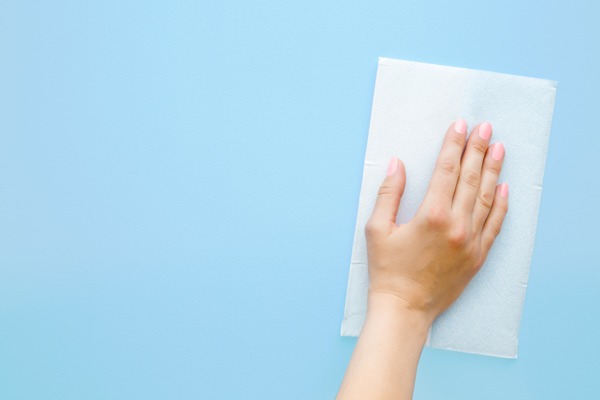 Colour of wall: Reflection
CHECK FOR STRUCTURAL DAMAGE
Now your water-damaged area has been reinforced and there is no longer a leak, you will need to make sure the area is fully dried.
PREP AND CLEAN THE AREA
Most people will be tempted to ignore the "clean the area first" advice when painting, but when it comes to water damage, this is one of the most crucial steps. If mould is present, clean the surface with bleach or cleaning vinegar. Ensure to remove any residue chemical from the wall with warm water and soap or sugar soap concentrate. Allow the surface to fully dry.
Once the surface is dry, sand the area to ensure the surface is smooth and ready for priming. If you are repairing a surface that has been affected by bubbling, peeling or flaking paint, you will need to remove this with a scraper to smooth out the surface before cleaning.
APPLY PRIMER
Next, you will want to apply a primer that is designed to be stain-resistant. We recommend using our Taubmans 3 in 1 primer which is made for use in high moisture areas like bathrooms, laundries and kitchens. Using a primer like this will help prevent new mould growth and act as a barrier to old stains seeping through to your new coat of paint.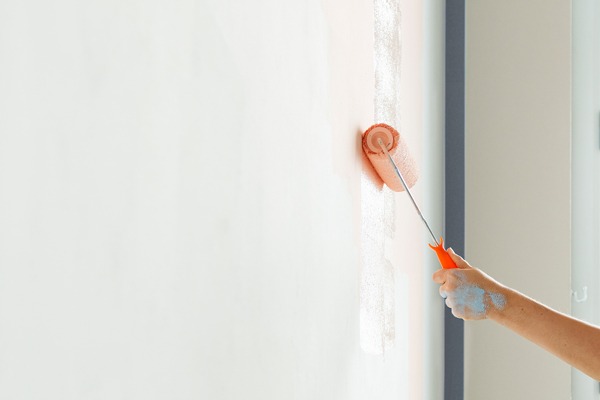 APPLY PAINT
When it comes to moisture, you need an "A-Team" of products to keep your area looking fresh. You have come this far – so avoid using just any paint to finish off your project. To complete the job, we highly recommend using a quality paint such as the Endure Kitchen and Bathroom range made for areas of the home prone to high moisture levels.
Painting water-damaged ceilings and walls don't always have to be left to the professionals, so long as the reason the water damage was there in the first place has been fixed. For tips on painting a bathroom check out our How-To Videos.