We are seeing kitchens evolve beyond the standard white and beige cupboards from the past few decades. Expect to see more kitchens bursting with practical, yet beautiful materials in gorgeously rich colours, the breadth of choice available these days is almost endless ensuring that there's something to suit everyone. You might be a little overwhelmed by the process of decorating your kitchen. Making decisions on the colours, the styles, and the patterns don't need to be a daunting task because there are a lot of simple ways to add a pop of colour and personality to your kitchen that are quick and easy!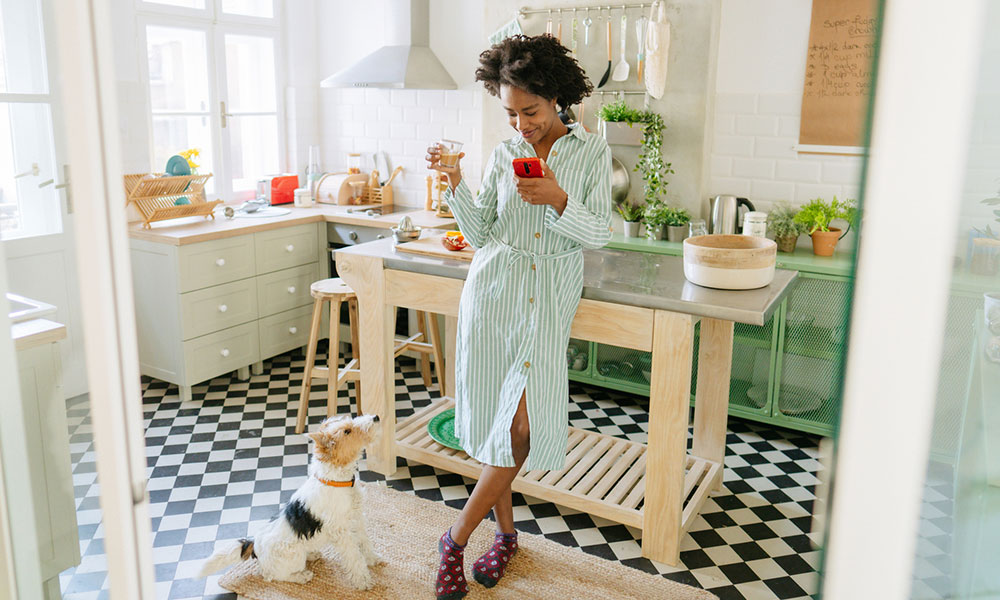 What's with all the colourful kitchens?
Colourful kitchens are becoming more and more popular, and it's not hard to see why. They add personality and life to a space that is often seen as being functional and utilitarian. And, as the heart of the home, it deserves to be a designed focal point. The best part is that they don't have to be expensive or difficult to DIY.
In line with other design trends, we are seeing popular kitchen colours like green and blue with contemporary handles and tap wear. We recommend trying green shades like Footpath or Racing Green.
Deep luxurious blue shades are also very popular. Try shades like Annapolis Blue or Elegant Evening.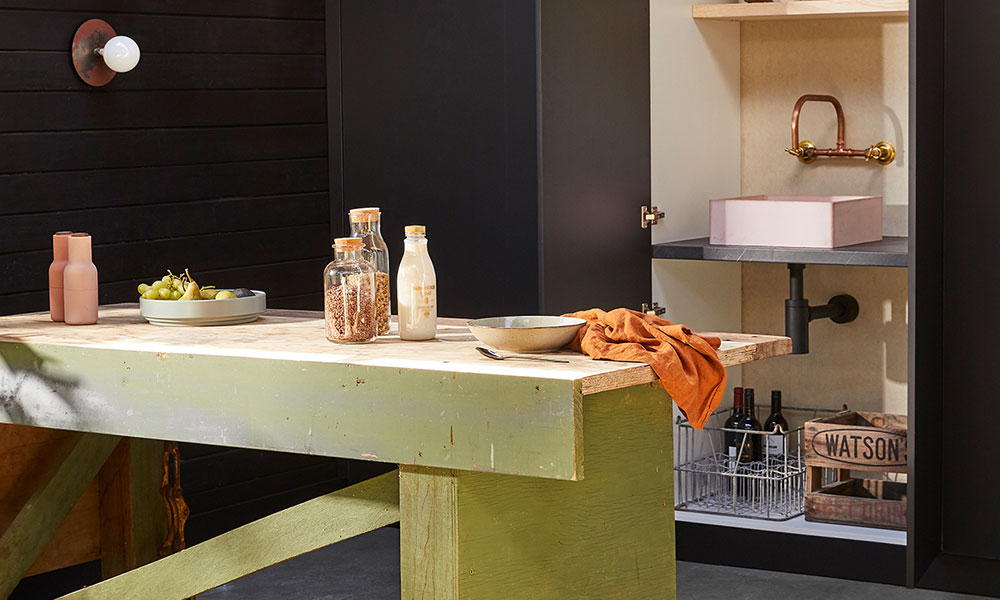 Source: Kaboodle - Hidden Appeal
4 DIY tips to liven up your kitchen
One of the most cost-effective ways to add colour to your kitchen is with paint. From painting your whole kitchen or selecting certain areas to accentuate like cabinets, accessories or your backsplash. Here are four ways to invigorate your kitchen: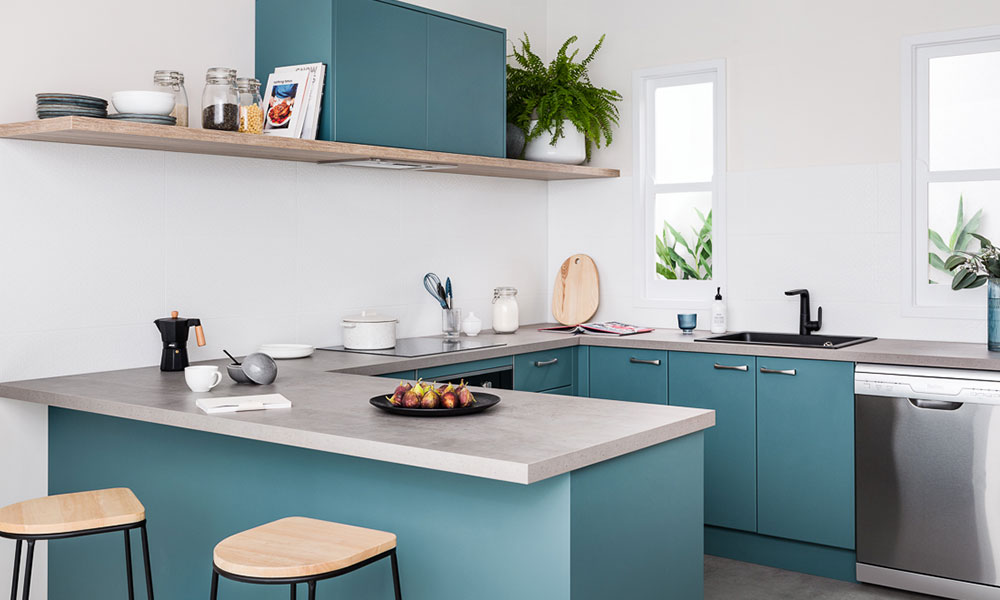 Source: Kaboodle - Bold Beauty
1. Replace your old backsplash with a new one. This is a quick and straightforward way to update your kitchen without spending a lot of money.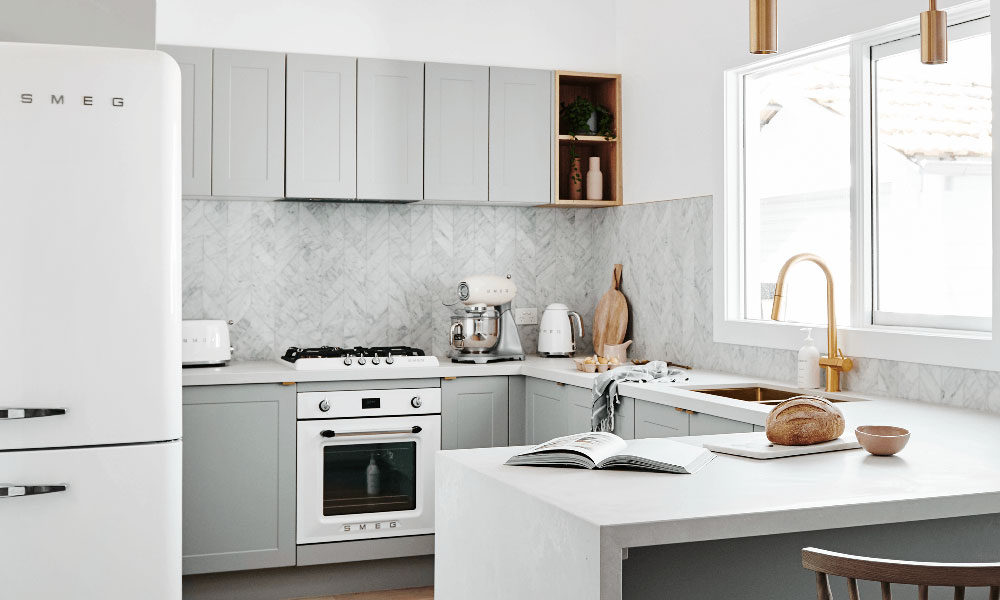 Source: Kaboodle - Norsu Interiors
2. Give your cabinets a makeover. You can do this by painting them, adding new hardware, or even just rearranging them. To get your cabinets looking professional, see our cabinet painting guide.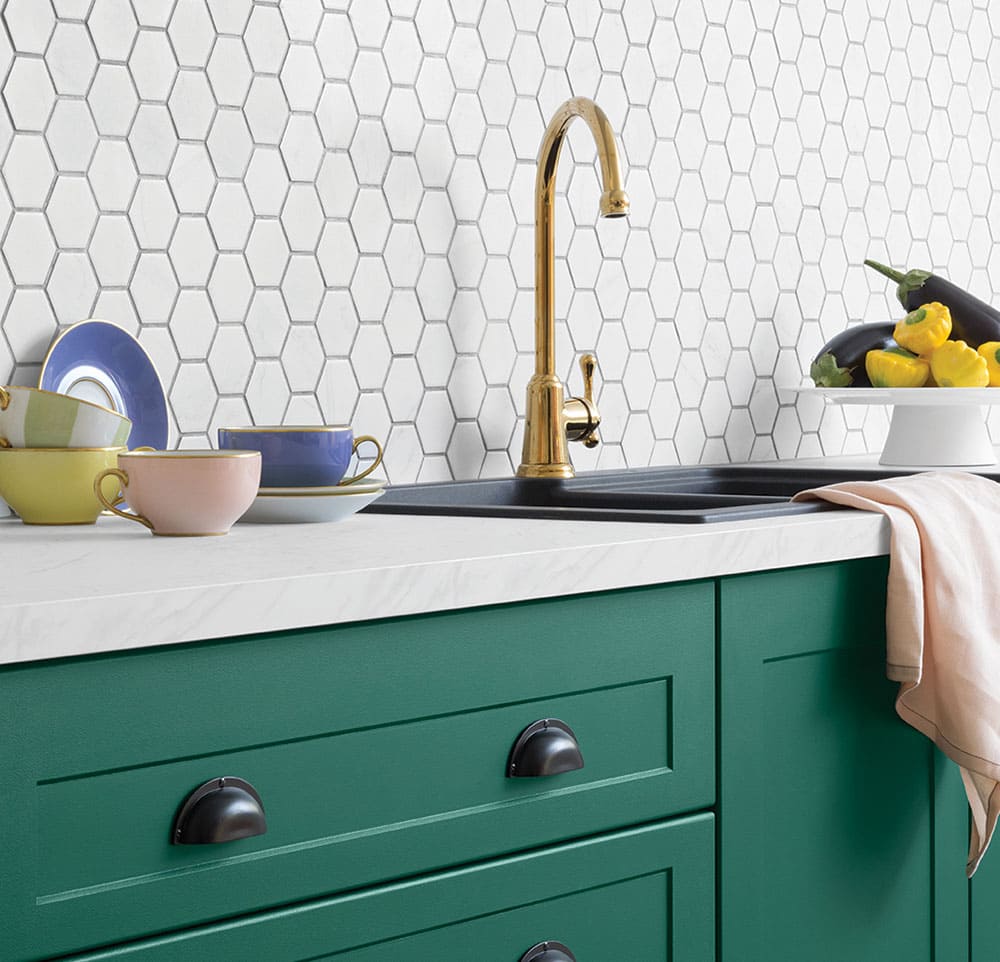 Source: Kaboodle - Royal Green
3. Match your appliances like your kettle and toaster to your colour scheme. New appliances out of the budget? No problem. Try the White Knight® Fridge & Appliance finish that is designed to spray on fridges and washing machines. It's quick-drying with a gloss finish and a sure-fire way to add a pop of colour.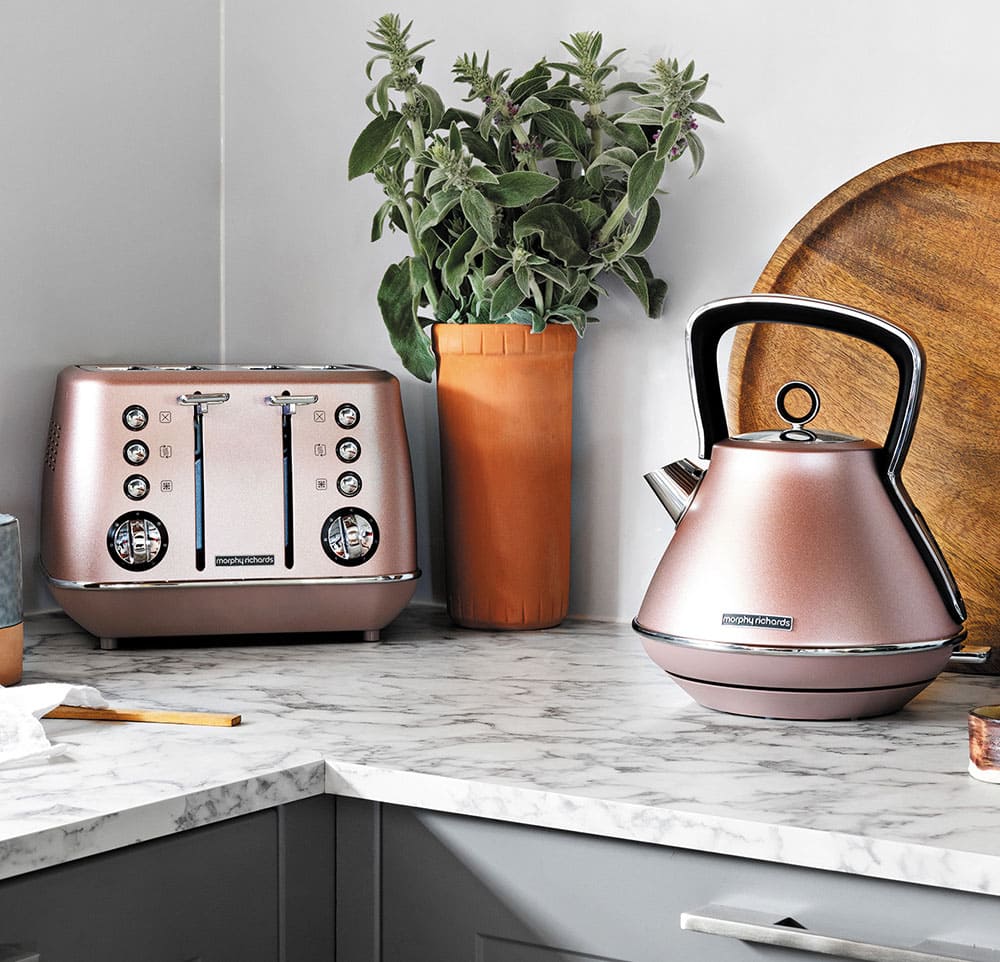 Source: Kaboodle - Beaming Beauty
4. Update your countertops. This is a great way to add value to your home and make your kitchen look more luxurious with wood, granite or marble. Alternatively, update your existing countertops by prepping and painting over your existing countertops White Knight® Kitchen & Bathroom Range.
Helpful painting tips
Before you start your kitchen's makeover there are a few things you should keep in mind. First, choose the right paint. Depending on the type of finish you want, you'll need to choose a different kind of paint. For example, cabinets require a glossy finish that will prevent fingerprints from easily showing up. Look for enamel paint like the Taubmans Endure Interior Doors And Trim.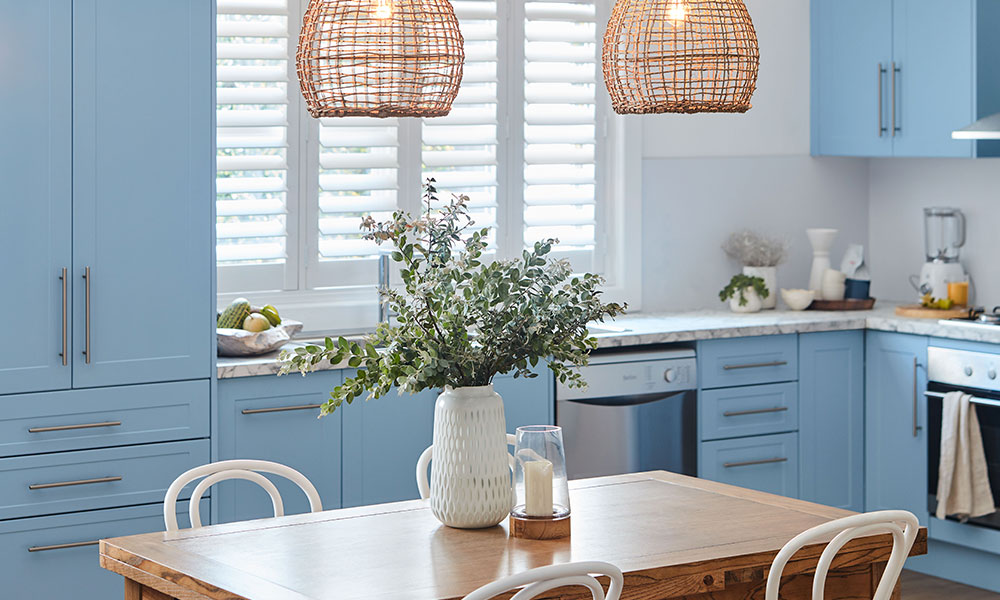 Source: Kaboodle - Coastal Breeze
Next, prep your surfaces. This means making sure they're clean and free of any debris or grease. Once your surfaces are prepped, it's time to start painting!
Finally, don't forget to add some finishing touches. This could include adding new hardware or stencilling a design on your walls. With a little bit of creativity, you can easily transform your kitchen with paint.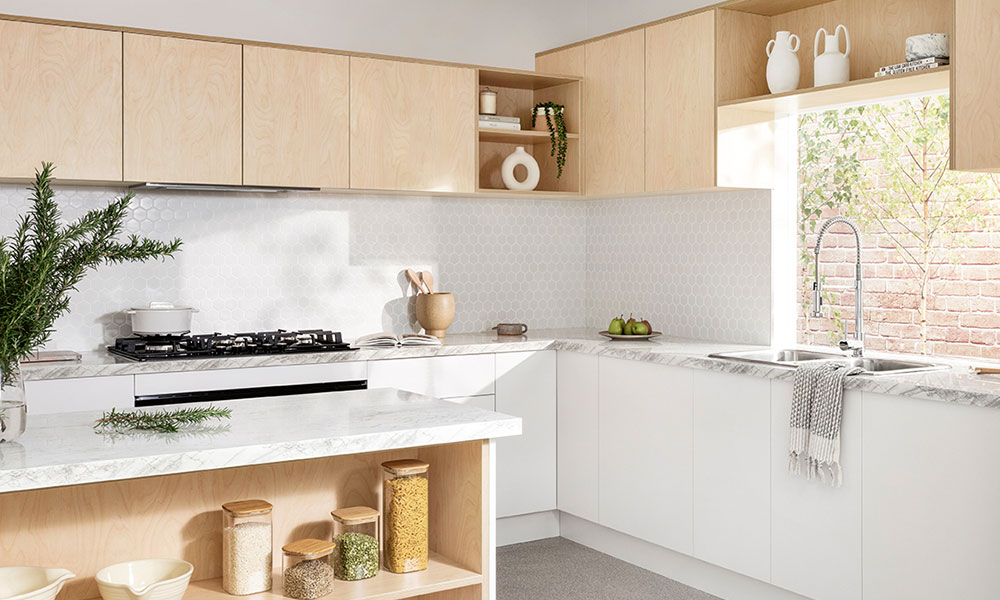 Source: Kaboodle - Playful Ply
If you're looking to add a bit of personality to your kitchen without spending a fortune, then these trendy kitchen ideas are perfect for you. From fun colours to unique accessories, there are plenty of easy DIY projects that will make your space look its best. Enjoy getting creative and give your kitchen the makeover it deserves!