One of the simplest and most effective things you can do to enhance your property is to freshen up the walls with a flattering new paint job. You only get one first impression, and making the right one can really wow your prospects and boost the desirability your home.
First impressions count
When you're showcasing your property to potential customers, the last thing you want them to see is old, faded and cracked paint clinging to the walls. A new coat of paint is one of the most cost-effective ways to refresh your property, and is a great opportunity to modernise the place with a stylish feature wall or contemporary colour scheme. While it can be easy to get caught up in the creative possibilities of a new paint job, keep in mind that moderation is key. You may be entertaining prospects who have more conservative tastes, so it's a good idea to stick with classic tones and timeless looks.
A report by Zillow examined 135,000 photos from old houses to see how paint colours influence sales. Their research revealed that just repainting the front door, for example, could help homes sell for up to $6,000 more than expected. "Paint is the most powerful renovation tool," agrees Bernadette Janson, director and head renovator at The School Of Renovating in Sydney. "You can instantly modernise and refresh a tired property with a coat of paint in a contemporary colour scheme."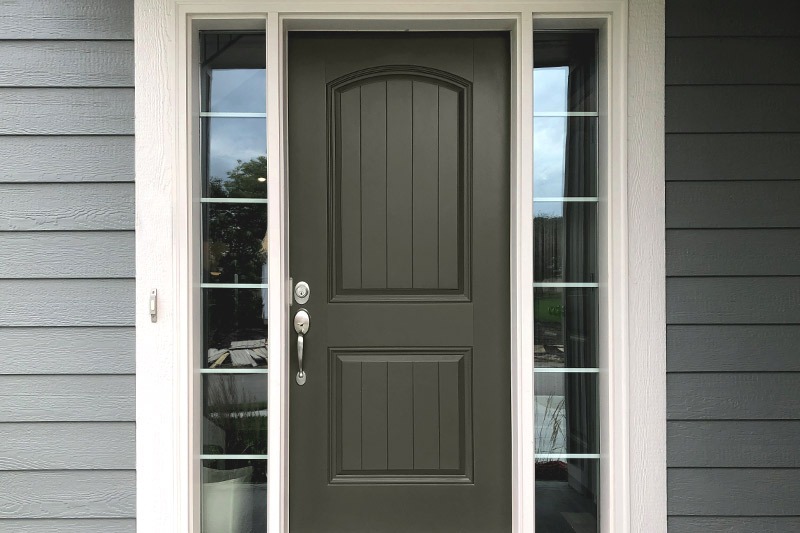 Colour of door: Char Grey
Enhancing curb appeal
If you're renovating a property with the intent for resale, improvements that enhance the curb appeal and presentation of a home can really influence the perceived value of a home. Enticing the maximum number of buyers to step through the front door will help ensure the final sale price meets your expectations. With this in mind, it's a good idea to consider exterior elements like garage doors and front-facing walls, as well as window frames and fences. For most areas, neutral colours like Taubmans' GREY ON GREY, CIDER BROWN, BIG WHITE, and LIGHT BLUE are great choices. For maximum curb appeal, pay special attention to the front door. It sets the expectations for visitors and provides visual cues to the theme of the interior. Choosing a deep contrasting colour like CHAR GREY and updating the handles can lend an air of modernity while retaining a classic touch. The often-ignored garage door, especially if front-facing, can benefit immensely from a matching colour coat. Finally, think about updating the number plaque and repainting the fences and gates to complete the look.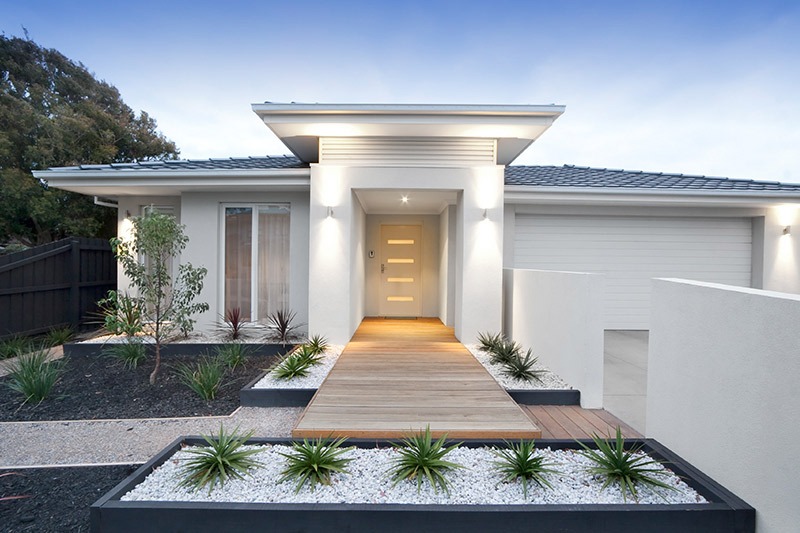 Colour of house: Big White
Creating some interior magic
If you can't repaint the entire exterior in one go, aim for rooms that need urgent attention. Areas that see a lot of use such as the kitchen and bathroom can always use a new coat, and hopefully the other rooms won't need more than a quick touch up. Choosing neutral shades and brighter tones can help the interior look larger, and also helps prospects imagine what it would be like to live there. Picking the right colours can be challenging, especially since colour swatches can look very different when painted over an entire room and under different lighting conditions.
To appeal to a wider variety of buyers, it's always wise to go for neutral whites, greys and beiges and stay away from darker hues. Of course, you don't have to stick to a uniform theme throughout. You can always add a well-planned feature wall or throw in some vibrant furnishings to add some personality to the interior.  The general rule of thumb is to leave the vivid colours to the removable furnishings, like plants, rugs, chairs, artworks or wall hangings, and let the neutral walls serve as the 'frame' for your decorative elements.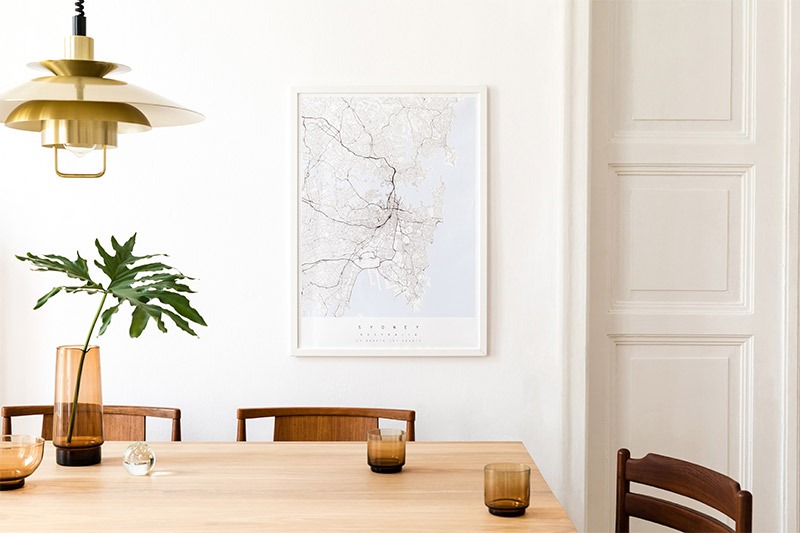 Set the mood with the right lighting
Dull or harsh lighting is one of the greatest enemies of good interior design. Planning and investing in the right kind of lighting can transform your interior from 'good' to 'breathtaking'. Swap out harsh lights for warmer ones and update the shades on the windows to get the right effect. Adding a dimmer not only lets you customise the light levels, but is also energy efficient. Instead of just relying on overhead lighting, consider spotlights or lamps that can direct light to specific areas of the interior. Maximise natural light with clear windows, drawn-back curtains or blinds, and use a large mirror in the bedroom to create the illusion of more space.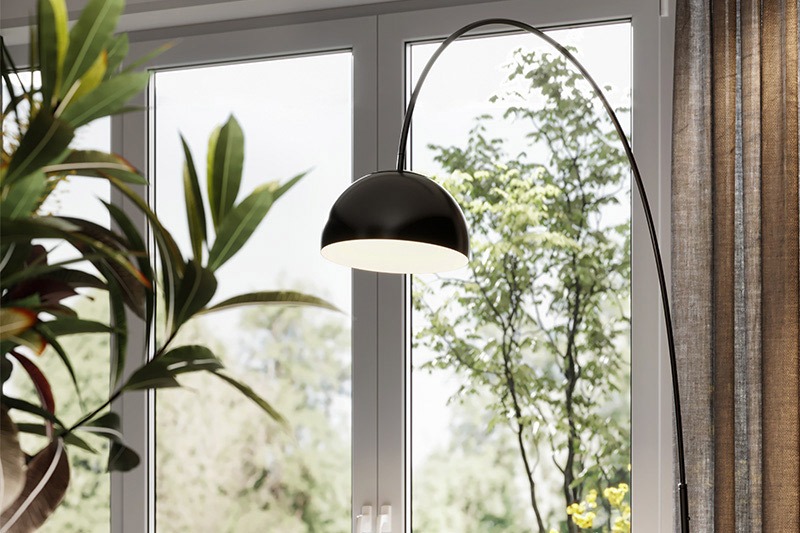 Don't forget the easy fixes
If you're not up for undertaking a big painting project or making dramatic changes to your interior, giving your furniture items a quick paint refresh can be a great way to spruce up the house. Tired old bathroom furniture, patio furniture, chairs and tables can get a new lease on life with a well-done paint job. Colour coordinating the furniture with the room is a great way to enhance the ambiance. Make sure to prep wooden surfaces by sanding, and prime them with Taubmans 3 in 1. Make sure you've got the right amount of product with our paint calculator, and check out our guide on how to paint a room for additional help before you get started. Good luck, and good painting!