Your home is a very personal space and painting it in colours that speak to you can make it feel like an extension of your personality.
Colours and the emotions they evoke are what create the 'soul' of your home. Colours that hold a deep and significant meaning to us can take a life of their own and help us enrich the private space we call home. That colour inspiration can come from anywhere: a cherished childhood memory, a favourite piece of furniture, or even a treasured family heirloom. But being able to capture that colour and faithfully reproduce it is a different matter.
Colour matching as a service has been available at paint shops for quite some time now, but it always had one glaring flaw: you had to take your item to the store to get its colour scanned. This was fine when the colour you wanted was on something you could carry, but if you wanted to capture the colour of something bigger, you didn't have many options.
Coloursmith by Taubmans is changing all that by taking the idea of colour matching to the next level. By using a digital approach, Coloursmith offers a much simpler method to capturing the colours that inspire you. All you need to do is take a picture of the colour you want, wherever it is, or whatever it's on.
Visit the Coloursmith website to upload a photo and create a paint colour that matches the colour you captured in your photograph. For an even more convenient experience, you can use the Coloursmith app on your smartphone or tablet (for Apple and Android) to directly photograph your colour of choice and capture your colour.
For even more accurate colour matching
The secret to replicating a colour accurately lies in colour measurement. Traditional colour measurement tools were usually out of reach for non-professionals, but Coloursmith has come up with a clever way to make highly accurate colour matching simple and surprisingly affordable the: Coloursmith Window. You just place the card over the object you're scanning, open the Coloursmith app on your smartphone or tablet, take a picture and let Coloursmith do the rest. The Coloursmith app will calibrate the colours and lighting to accurately code your desired colour. You even have the option to select your preferred colour from a selection of close and complimentary colours to your captured colour.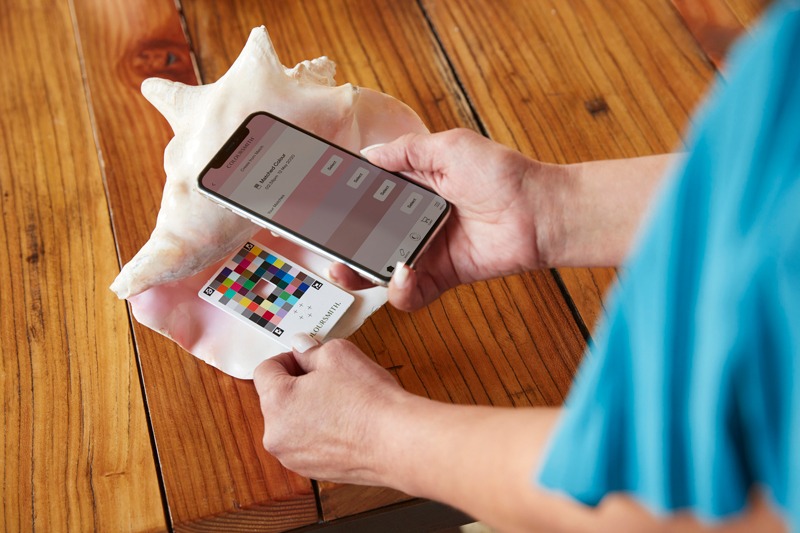 For the true colour connoisseur, the Coloursmith Reader device provides an even more accurate colour reading. Taking the forhttps://coloursmith.com.au/tools/m of a smart, handheld colour scanner, the Coloursmith Reader also takes into account the texture and ambient lighting to precisely replicate your colour. Once you have the QR code, you can visit a local Taubmans Professional Trade Centre, Bunnings or Bristol store or just shop online and get a test paint pot of your colour delivered straight to your door.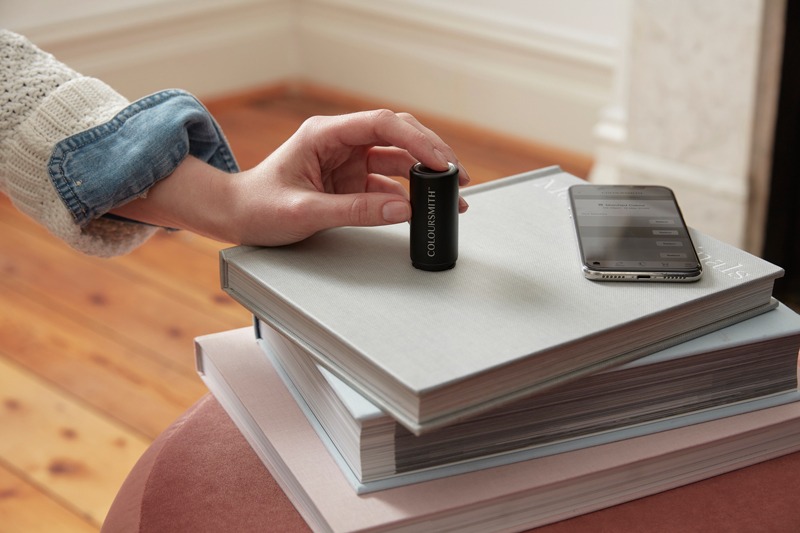 Just imagine the possibilities. You can paint your walls with a colour you created yourself, and what's more, you also get to decide what that new colour will be named. Find out what inspired artist Isamu Sawa to create his own colour – Heritage Red.
Inspired to create your own colour?
Visit the Coloursmith website to view colours from other creators or order the Coloursmith Window or Coloursmith Reader and get busy creating the colours you've always wanted.
The Coloursmith Reader and Coloursmith Window can be also be purchased at Bristol or Bunnings stores and Taubmans Professional Trade Centres.
Happy creating and happy painting!