A mammoth 700 litres of Taubmans All Weather exterior paint was used to realise the largest public mural in the southern hemisphere, created by artist Kitt Bennett in Port Melbourne, Victoria.
Titled '9 til 5,' the mural depicts the caricature of a businessman tumbling backwards through a series of 10 individual figures painted side by side, each measuring 30 metres in length.
The artwork spans over 9,000 square meters (96,875 square feet) of waterfront ground space at the Independent Cement and Lime site. It is equivalent to 90 storeys in length and took Kitt 30 days to complete.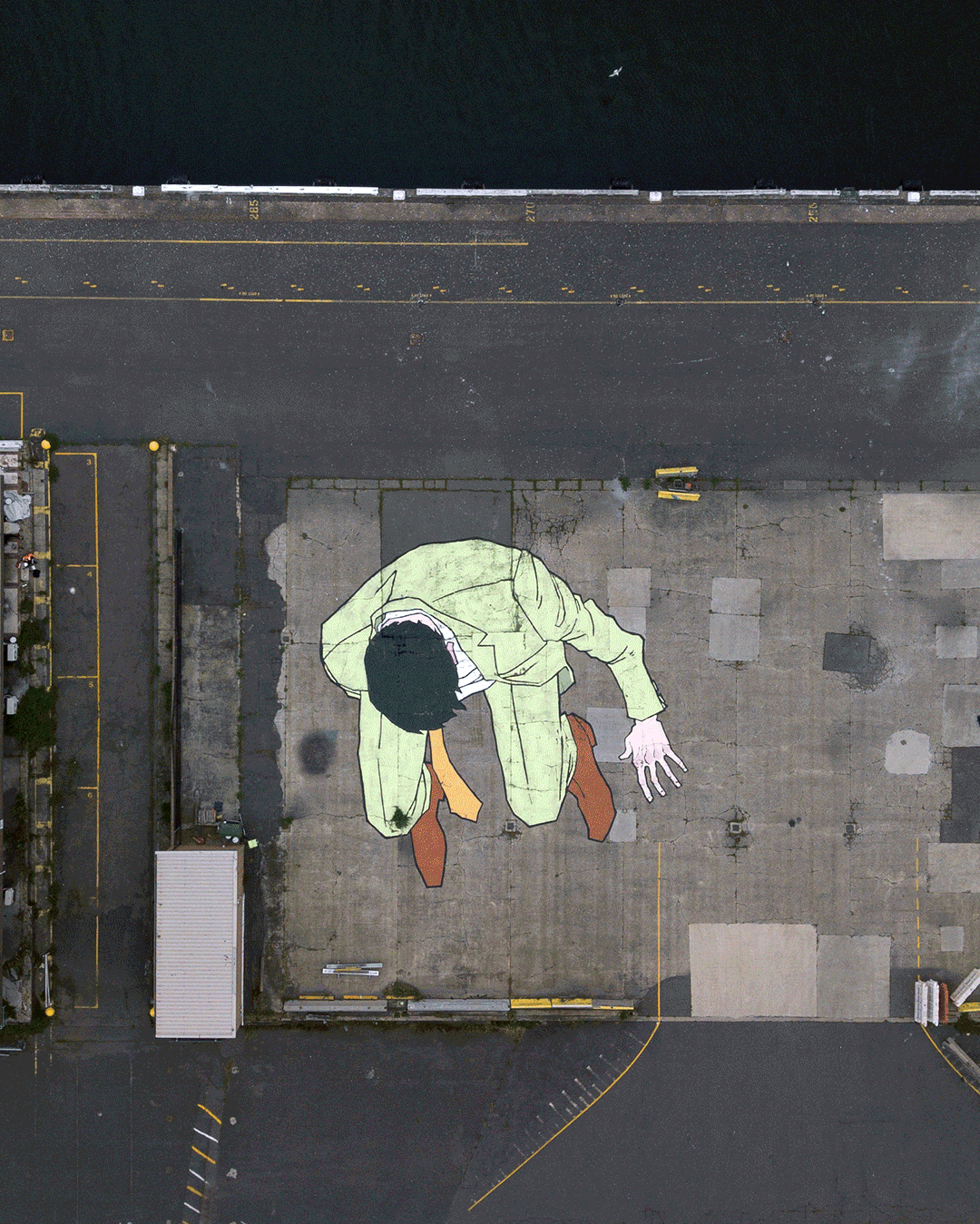 The mural is best viewed from above using satellite technology and has been brought to life through animation.
Taubmans All Weather exterior paint is engineered to withstand Australia's diverse and harsh weather conditions. The paint features revolutionary ultraviolet (UV) inhibitors that prolong the life of the paint and increase performance. It is also tintable to thousands of Taubmans colours and backed by a lifetime guarantee*.
*See the full terms and conditions.