Perched high on the hill with sweeping views of Sydney's Manly Beach is 'Yuggawai,' the heritage-listed original home of George Henry Taubman, Australian paint industry pioneer and the founder of Taubmans paint.
In 1907, Taubman purchased the land for 100 pounds, took one year to build the home and lived in it with his family until 1926. It is here that the Taubmans paint brand was born, in the back shed still housed on the property today.
Yuggawai, which means "sleeping place" in the Aboriginal language of the Wiradjuri people, has been awoken through a unique collaboration to restore and renovate the circa 1908 Federation-style home.
Naturally, Taubmans paints have been used throughout the Taubman's House to safeguard the heritage and new features of the home for years to come. While Australian interior designer James Treble led all aspects of the design direction, with the unwavering commitment of the new home owners to bring Yuggawai back to its former glory.
For the colour palette, a neutral scheme with shades of blue and grey complement the considered use of heritage colours on timber facades, doors, cladding, the ornate skirtings and magnificent staircase.
For the verandah and new balcony, Johnstone's Professional Woodcare decking oil in dark charcoal Caboa provides a robust finish and stunning contrast to the exterior scheme, while creating a seamless flow through to the dark timber floors inside the home.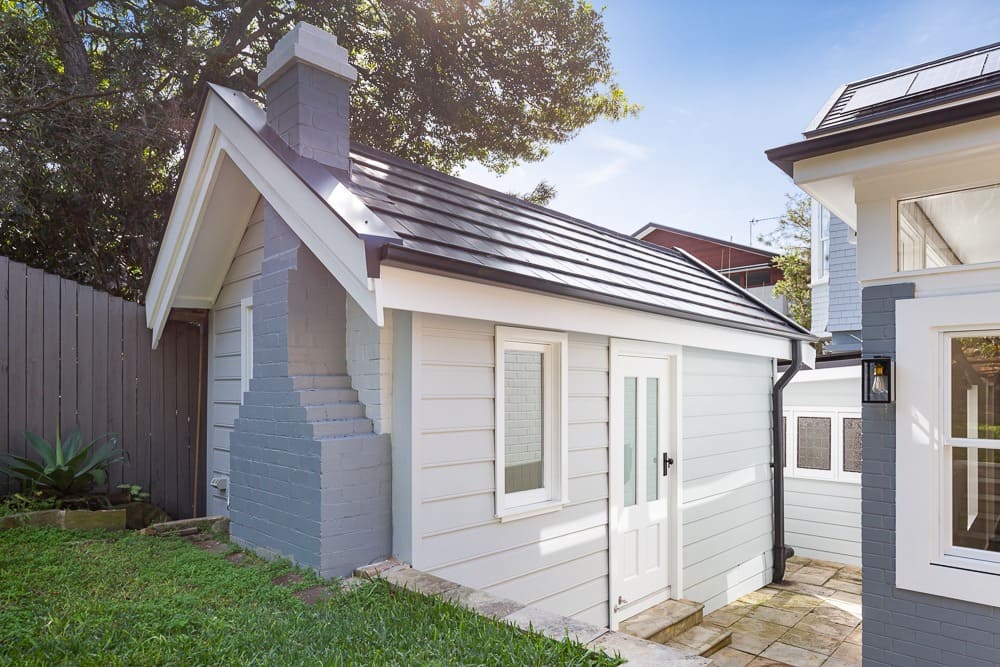 Step inside Yuggawai with James Treble to explore the transformation of this historic heritage home from start to completion.
Read the full story of the Taubman's House here.
Click here for more on choosing your own colour scheme.