Refreshing the look of your kitchen often gets put in the "maybe one day" basket due to the associated expense of the project.
While a whole renovation can indeed be expensive, there are a range of cosmetic fixes that can update your kitchen without burning a hole in your pocket. 
Add a fresh coat of paint
One of the simplest ways to give your kitchen a facelift on a budget is a fresh coat of paint. Whether you are choosing an edgy new colour scheme or simply brightening up the walls, ceilings, or windows in your kitchen – a fresh coat of paint will breathe new life into your kitchen. Be sure to select a paint that can easily stand-up to stains such as our Endure Kitchen and Bathroom paint. 
Refresh the cabinetry
Updating your kitchen cabinetry will have the biggest impact in a kitchen renovation; however, entirely replacing your cabinetry can be very costly. For the more budget friendly option, painting your cabinets can provide the dramatic revamp you desire at the fraction of the cost. When choosing a colour scheme for your kitchen, assess how much natural light your kitchen gets and whether it receives morning or afternoon light. Lighter colour shades work best with morning light, while deeper tones suit afternoon light. When painting cabinetry, using a water-based enamel based paint will help protect the cabinets from oil and dirt build-up from high-use.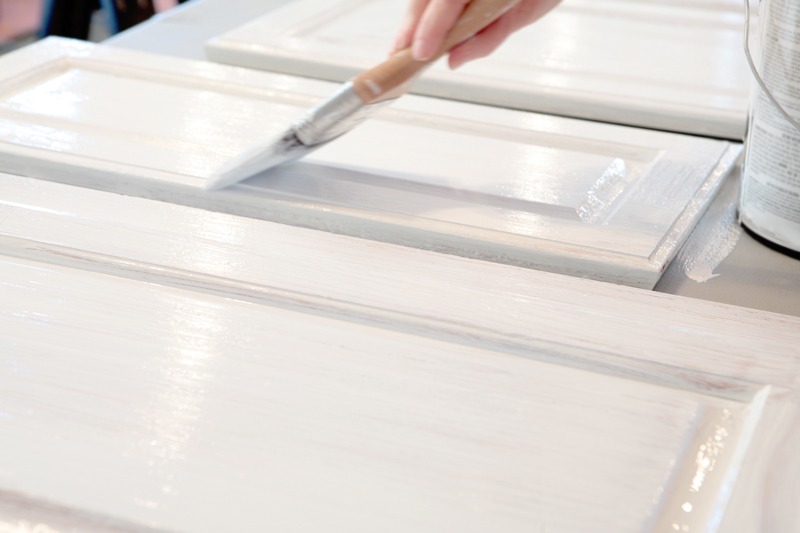 Update your splashback
Your splashback may be a small section of your kitchen but can pack a punch when done right. The bonus of updating a small surface like your splashback is the ability to modernise your space for a small cost. There are multiple ways you can update your splashback depending on how much time, budget and effort you are willing to invest. A new splashback is a wonderful opportunity to get creative with pattern and colour contrasts by selecting new tiles or coloured glass for your splashback. If your kitchen is on the smaller side, selecting a mirrored splashback will help create the illusion of space. Both options are easy enough to do on your own if you are looking to save on labour costs. If you want to save even further on your kitchen reno – simply painting over your existing splashback is an effective option. However, to do this you will need to use a non-water based paint to ensure the paint can stand up to any steam while cooking.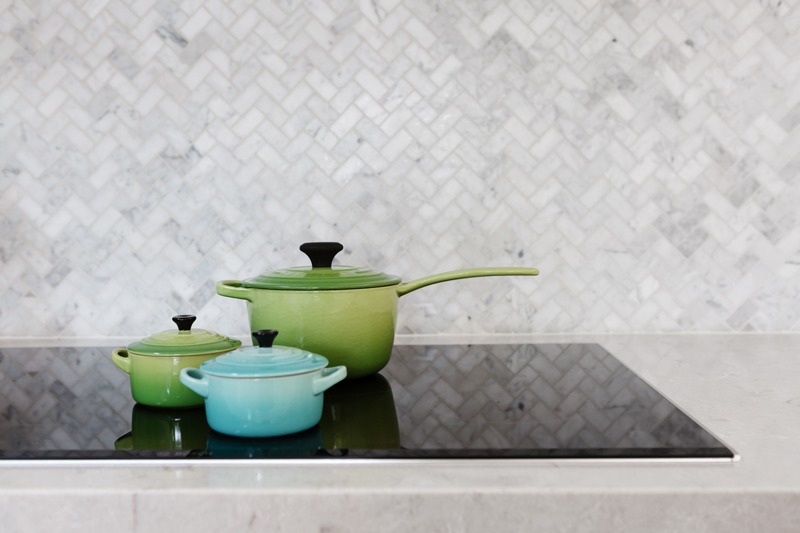 Install new taps and hardware
New taps and hardware can instantly transform your kitchen from generic to antique or dated to modern with just a few screws. Keeping consistent cabinet handles and taps can tie the room together and offer a pop of contrast to your kitchen's colour scheme. Cabinet handles are easily available at your local hardware store and relatively cheap to purchase. If you are wanting a modern aesthetic – black and copper taps and handles have become increasingly popular in the past few years and compliment darker colour palettes. If you are seeing a curated retro kitchen, selecting ornate tapware will offer a wow factor to your kitchen.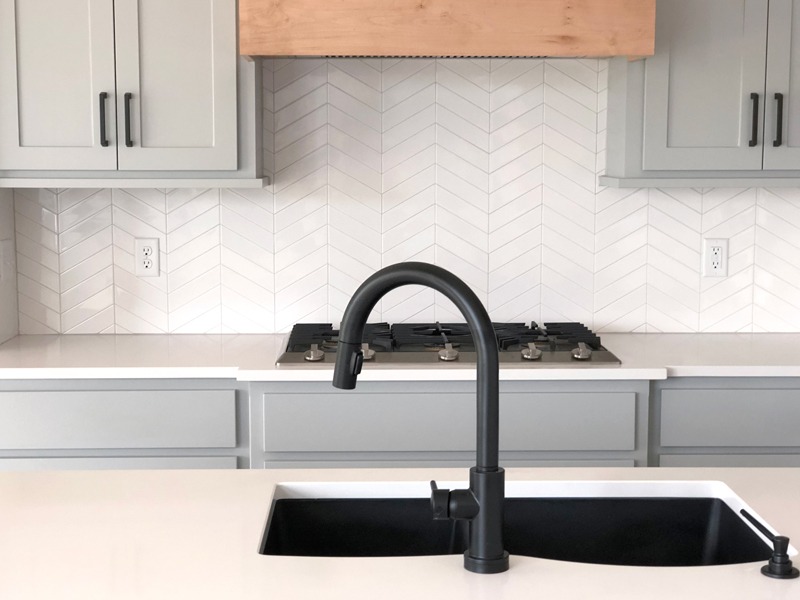 Check out our how-to videos for preparing your kitchen makeover and happy renovating!