The living room is the face of your interior, and sets the tone for your home's personality as well as representing your lifestyle.
It is also one of the busiest places in your house, which makes it quite a unique design challenge. Of all the ways to decorate your living room, it's hard to beat classic elegance and timeless simplicity: with neutral colours, clean lines and a non-fussy but stylish interior, your living room can go the distance and look chic and trendy for a long time to come. Which sounds great in theory, but putting it into practice can be tricky, especially in a living room where space is at a premium. Here's how you can achieve an effortless and timeless living room look, regardless of size, without going over budget.
Play with the symmetry of your floor plan
Planning your layout is one of the first steps to achieving the classic look. Try multiple variations on what should go where to get an idea of how you would move about the space in your day-to-day. Thinking about the focal point of the space and which area to direct attention to is a powerful way to make a strong first impression, so planning is essential. Timeless interiors are all about tradition and symmetry, so keep that in mind when deciding what furniture should go where. Symmetry is one of the oldest decorating tricks in the book and can create a compelling aesthetic appeal. But the trick is to not make the space too symmetrical, otherwise it can become boring and sterile. Experiment with furniture pairings, plants and bookshelves, as well as where you would hang your paintings. An off-centre feature like a sofa or coffee table can create an interesting visual effect and draw attention to the highlights of your living room. An open-plan living room can give you more breathing room to experiment, and can be great for creating a soothing, flowing interior space. But even smaller spaces can benefit from an air of clean symmetry, especially when you coordinate with the natural lighting in the living room.
Go for neutral palettes
Colour is the glue that will hold your interior's style together. It's a strong and stable presence, unobtrusive and yet uniting the space in a single aesthetic. To achieve this, neutral tones like Taubmans Windy Beach, Secret White or Grey Beige work best. A neutral palette never dates. You can use a dash of bright colour accents or flourishes, but use them very sparingly. Neutral palettes create specific moods as well. Warm whites, for example, create an inviting space and compliment an interior that has a lot of textures like wood and fabrics. Cool whites, on the other hand, are great for minimalist spaces flooded with natural light and create the illusion of space. You don't have to limit yourself to just whites, though. Cool greys can add a sense of personality and warm greys can create a more earthy, relaxed atmosphere. Leave the rich vibrant colours to decorative elements like artwork, throws or cushions. They will make your living room look both elegant and welcoming.
Function comes first
Aesthetics are important, but to get a clean, minimalist classical look, the function of the objects in a space is just as vital. The design rule of 'form follows function' applies here as well, and everything in your living room should serve a purpose. Thinking about things like accessibility, storage space and longevity may not be glamorous, but it will help you decide what you really need and avoid the common tendency to clutter up a small space. Timeless interiors are scaled perfectly and in proportion. A well-proportioned interior will have furniture that is sized to the space, making sure your living room doesn't look too cluttered or too sparse. Furniture is the great harmoniser, and choosing the right size and style can help balance the size of your living room. Smart use of furnishings like rugs, book cases, coffee tables and cushions can inject life into your living room without overwhelming the classic aesthetic. Go with sleeker furniture to make the best of a cramped living room, or big, comfortable furniture to fill out the space and avoid the dreaded 'just moved in but not yet settled' look.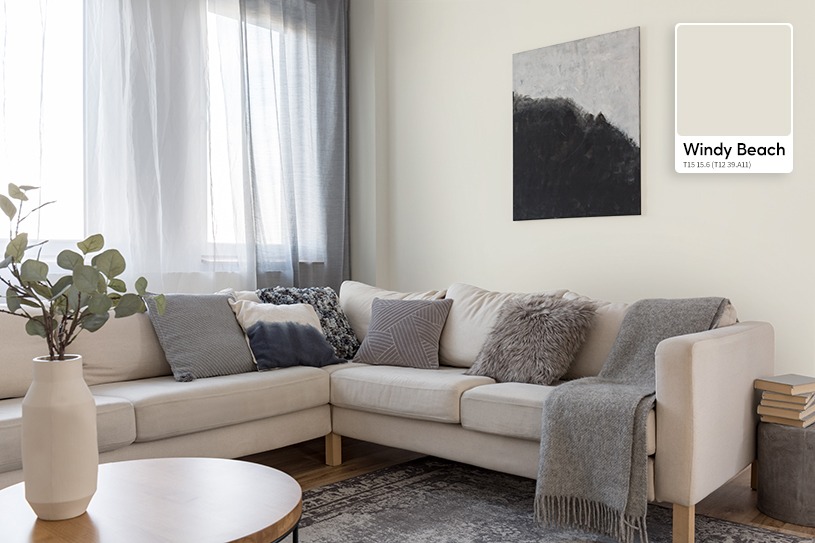 Add a personal touch
Something that is personal to you will never go out of style. Add a few personal flourishes here and there. Hang up a tastefully framed art piece, throw a few books on the shelf, put in a quirky throw or add in a vintage floor lamp. It's your home after all, and it can look lived in. This is your space, and it will grow and evolve with your tastes. Just remember the basics, and you'll be enjoying a beautiful and serene living room for a long, long time to come.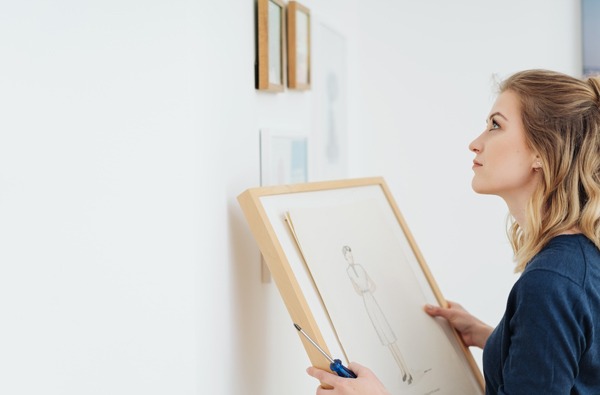 If you're not sure how much paint you'll need for your project, check out our paint calculator to get the right amount of product each time.
Happy decorating!