We all know that the kitchen is the heart of every home especially for the cook in the house. Guests and family will often gravitate there, so, presenting a space that looks good, is highly functional and designed to your taste is important. Refreshing your kitchen with even the smallest changes can have a significant impact on the overall feel and appearance. If your kitchen could do with a little facelift but you're not sure where to start, see our tips and tricks for a kitchen you'll be proud of for years to come.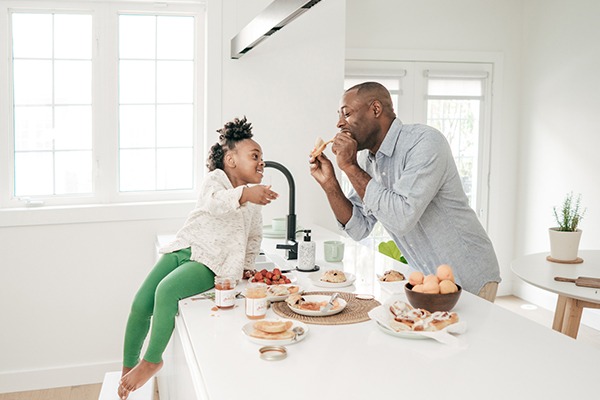 BENCHTOP 
If your benchtop is looking a little outdated, there are a range of options you can use to refresh it no matter what your budget is. Vinyl products offer a cheap solution to resurface your benchtop, or you could give it a new lease of life simply by using some enamel paint. If you are willing to invest a little more, then replacing the benchtop entirely with a different colour or a more durable surface will change the whole tone of your kitchen.
Not sure about replacing the benchtop?
When it comes to meal prepping most cooks know that there is never enough bench space. If this is the case in your kitchen and the space doesn't allow for an island bench then there are easy tricks to make the most of the space you do have. Your sink takes up valuable real estate in the kitchen and isn't always in use when you're slicing and dicing. Try making a custom chopping board that fits perfectly over your sink for when you need that extra prep space.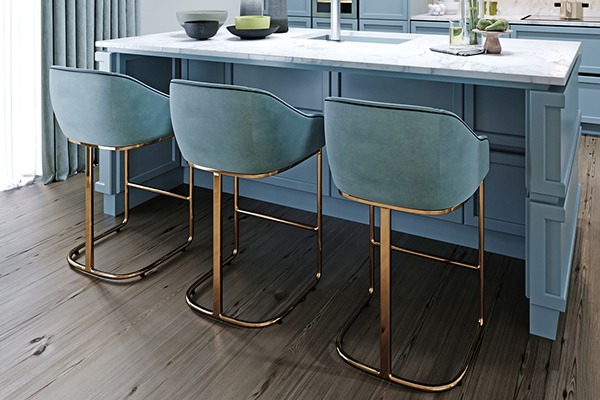 SEATING
If your kitchen has an island or other bench with room for seats or stools, then an effortless revamp is to look at adding new seating or reupholster existing seat covers. This will breathe fresh life into your space. If comfort is what you're looking for then choosing an option with back support will provide that added functionality in a high traffic area for guests and kitchen helpers.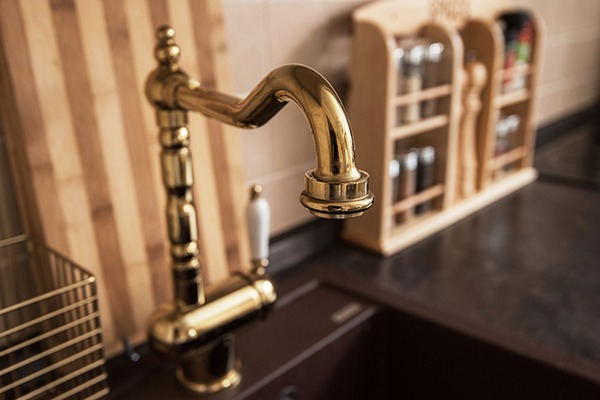 HARDWARE MAKEOVER
Updating the cabinet handles and taps is an effective way to modernise and pull your kitchen together. For a budget friendly option, try spray painting existing knobs and taps with matte black, gold, bronze or copper.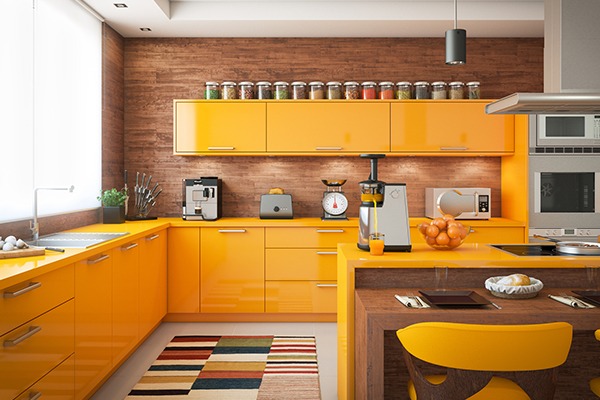 PAINT
The cabinets make up the bulk of your kitchen and is where the eye is naturally drawn to. Giving your cabinets a makeover will be the single largest change you can make. Got a kitchen with limited natural light? Instantly lighten up a tired kitchen by giving the walls, ceiling, and cabinets a coat of bright, neutral colour. Alternatively, if you are lucky enough that the area receives ample natural light, it is a good opportunity to use warmer colours to add some depth to the space.
When painting your cabinets, opt for an enamel base paint that is durable enough to withstand the high-impact areas. We suggest using Taubmans Ultimate Enamel paint. See our full breakdown for painting kitchen cabinets here.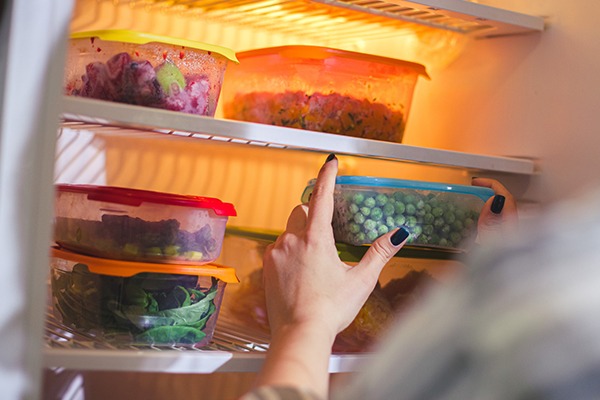 STORAGE
There is often a system and order to where things go in your kitchen. However, the dreaded Tupperware draw is an area that quickly turns to chaos. To make sure all those delicious leftovers get salvaged, having an organised Tupperware draw is essential. Try using office file dividers to help keep those lids upright and easy to match. Your chef's kitchen will be more organised with a system that is easy to follow.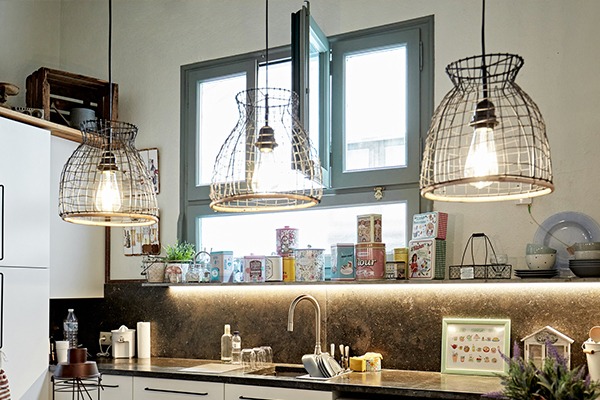 LIGHTING
A well-illuminated kitchen is essential, especially when using sharp knives. New light fixtures and added lighting can have a massive impact on your kitchen makeover. Installing recessed lighting in glass or open shelving can supply soft ambient lighting. While adding pendant lights can inject a sense of style and colour and perfect for filling the space above your benches and tables while providing important illumination in high traffic areas of your kitchen.
Investing in the look and feel of a room where you will likely spend most of your time will be well worth it for any home chef. Enjoy planning and getting creative with your kitchen transformation. Want to see what a colour looks like in your kitchen? Upload a photo to our paint visualiser here.