Superheroes can be a great way to familiarise children with moral values — calling out right from wrong — and encouraging them to be fair, kind and courageous. If your little one is obsessed with superheroes, even better. But you can go beyond the usual dress ups, cartoons shows, and comics. Why not create their own superhero den in your home? Here are our top tips for creating playrooms inspired by superhero colour palettes.
The favourite superhero colours make it to the wall
This is an easy transformation that won't cost you an arm and a leg. You know their favourite superhero, but you don't have to plaster the walls with larger-than-life pictures. Why not play with the colour palette instead? Pick out the key colours that represent their favourite hero and go for a tasteful, abstract look. Painting for the first time? You might need some painting tips before you start out.
WONDER WOMAN
Red Alert and Fall Gold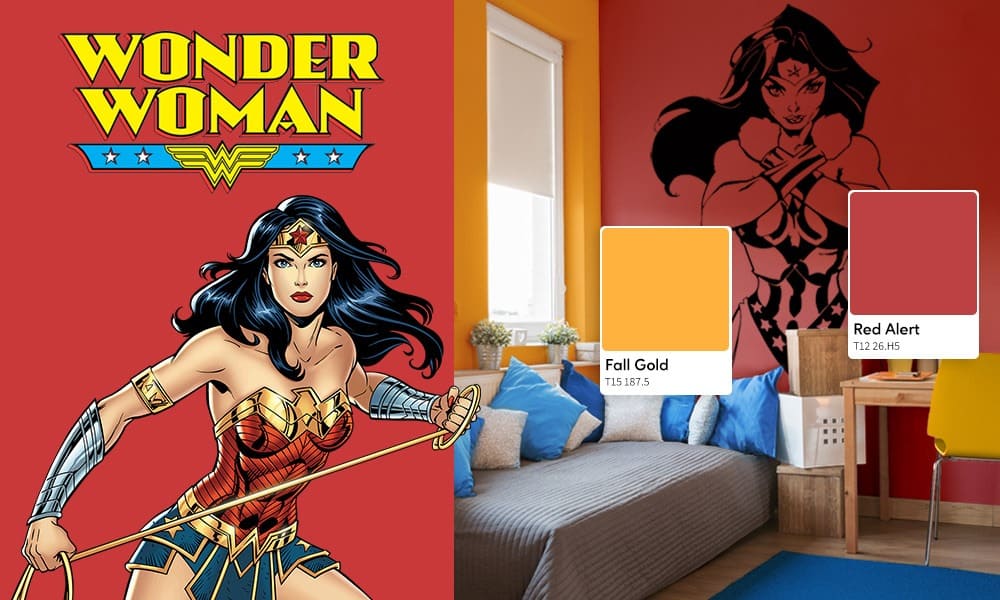 SPIDERMAN
Daring Indigo and Crossfire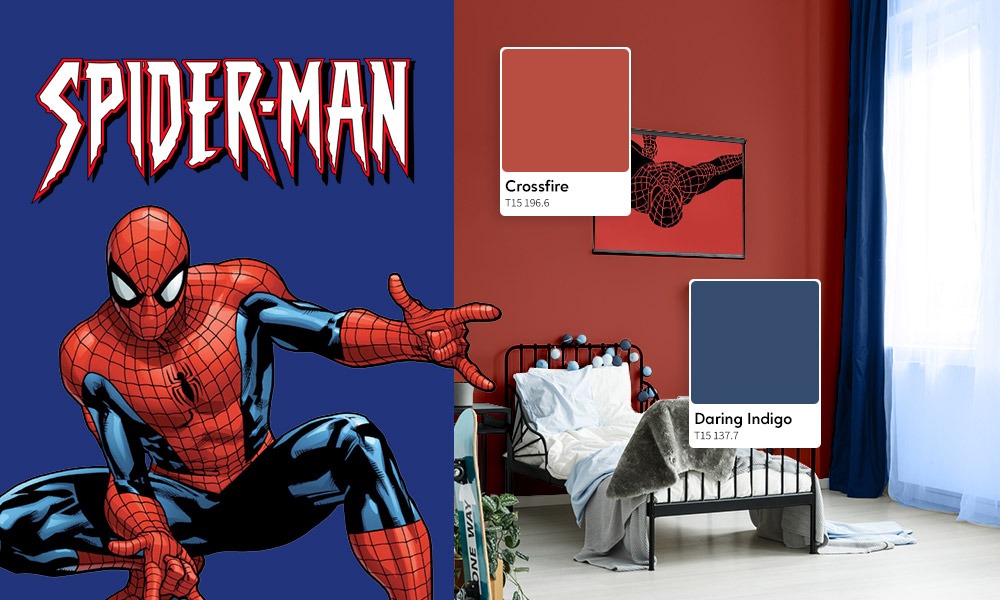 HULK
Leap Frog and Blackberry Jam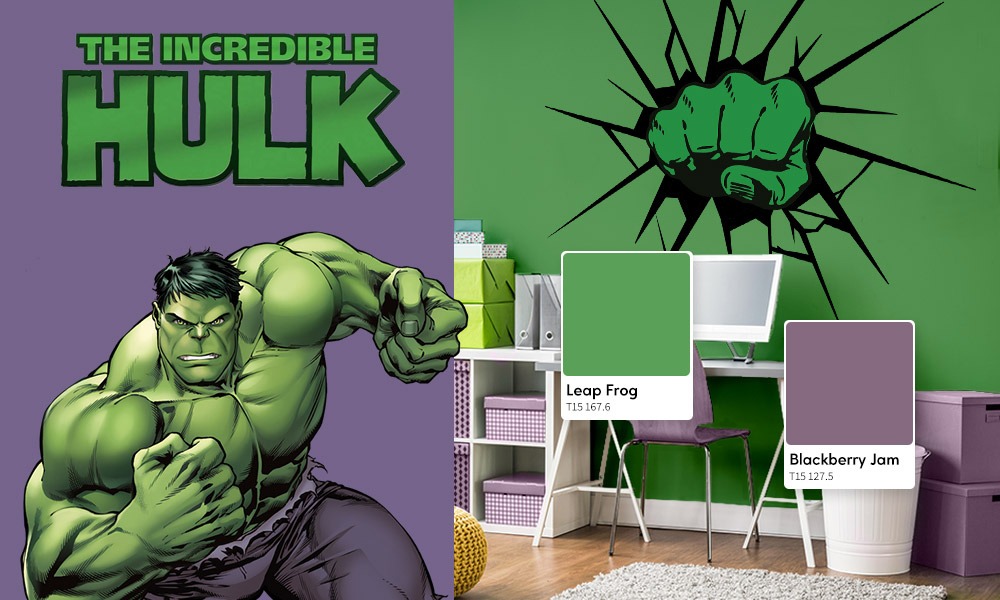 You may also want to visualise these colour combinations on the wall of the room you want to paint or estimate the amount of paint you need before you start off.
Transform the doors, the cupboards and the dressers
Another cool way to bring in the theme to the room is by transforming the back of the doors and dressers by painting them, changing the knobs and using decals. There are a plenty of inspiring designs are one online search away. These tips on painting wooden furniture might come in handy.
Add a superhero themed rug to their room
These rugs should be easy to find in stores and online. You can also try out matching bedsheets or towels to get the kids extra-excited!
Transform the walls with wall decals
There is a huge variety of affordable wall decals available online and these are very easy to stick on the walls and come off easily without peeling the paint. You can keep changing the decals often as your kids change their favourite hero with each superhero movie release.
Teach a lesson superhero style
This one is going to be your favourite. You can create these simple yet effective frames to inspire your kids to do the right thing. Whether it is brushing teeth, washing hands, eating vegetables, cleaning up after play time, building confidence or hitting the bed on time. Think of some everyday challenges you need to overcome with your kids, and a superhero will come to your rescue.
Superhero themed ceiling fan
Superhero themed ceiling fan blades are easily available online and should be easy to install. For a more DIY option, you can cut out posters or wall decals and glue them onto the blades of the ceiling fan.
Superhero curtain ties
A very simple yet clever way to stay on theme. There are plenty of curtain tie options out there, including crochet superhero dolls, to superhero masks, to superhero logos. If you are the artsy type, do try your hand at making some.